Back in April, I was on the fence when a MO was organised for the Halios Puck. I registered interest but withdrew when the funds went to another vintage Caribbean.
When I discovered there's a DLC version, boy was I tempted, cautious at the same time as I don't have very good experiences with coated watch cases. After going through a few posts on WUS, I decided to take the plunge and went ahead and contacted the friendly MO organiser if there's room for me.
Fast forward to October,  the watch is in my hands, it's really a long wait for me.
It is a really solid piece. I simply love the black tone, it's not a solid polished PVD black that I feared most, it's brushed and kinda dark gun-metal colour.
The double-domed sapphire crystal is simply perfect here, while I'm a fan of super dome crystals, I'm totally fine with the just a slight crystal protrusion , as the watch is considerably tall.

A simple case back, nothing fancy.

If there's anything, it's the brushed finishing that makes the watch.

The bright lume pip on the bezel is a nice touch too, it gives some life to the watch or the black will just be too dull.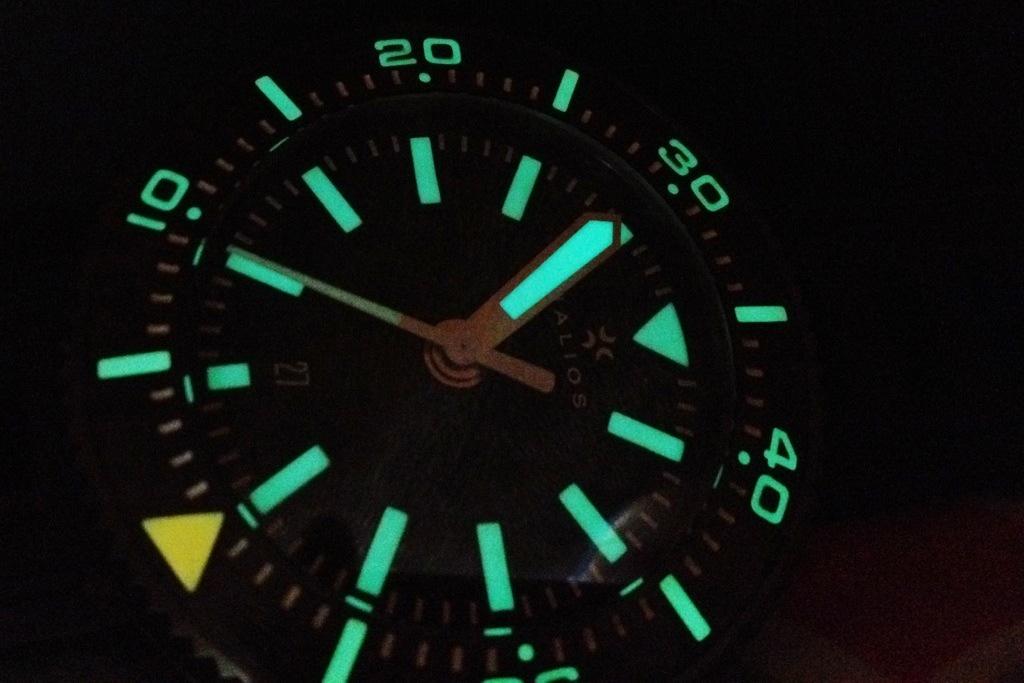 The lume is very strong and it stands out easily, telling the time is way easy and pleasing to the eye.  I also realised that the second hand lume is weaker compared to the rest.

Then I realized there's no visible lume paint on the second hand, a very nice touch.
I have been wearing it for a while now, I even bought a Toshi strap for it, I took lunarin's advise and chose a grey tone strap.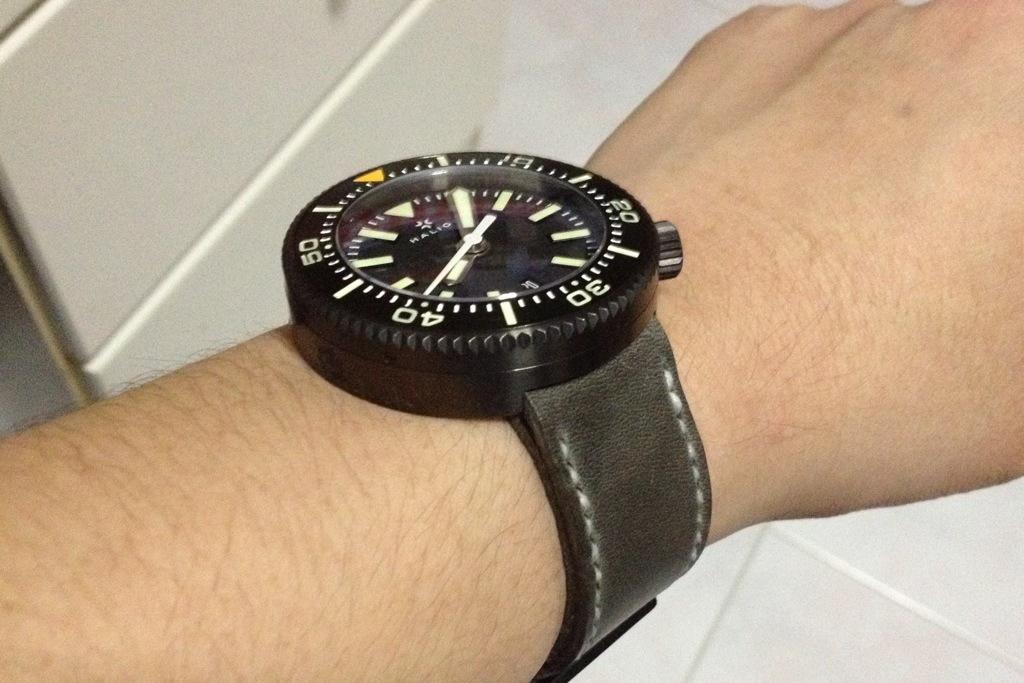 Matches perfectly.
The Halios Puck is going to be one of those rare pieces that will stay in my collection for a while..