Now this is an interesting piece, it was very popular for a while and everybody is hunting high and low for it.
I was on the fence, I like dress watches but I didn't have that feeling for it.. so days goes by, 1 came up for sale, I was like ok, let's grab it first and decide later.
So viola, the Blue Spark

I can tell why it's so popular, it has a very classic, clean feel and somehow I feel like I'm wearing a vintage Grand or King Seiko.

The white is so perfect

The blue is very subtle, yet so mesmerising.

The usual 6R15..

My Seiko dress pair, the Cocktail is definitely bigger than the Blue Spark. Although the star burst dial is the most attractive feature of the Cocktail, in a static photo, your eyes will just be drawn to the Blue Spark.

The perfect pose.

Lastly, the size, well, if you look at the dimensions below, at 37mm, it's a very small watch on my 7″ wrist, but if you wear it with a formal attire, the cuffs will cover up most of the hand, leaving the watch in the right proportion.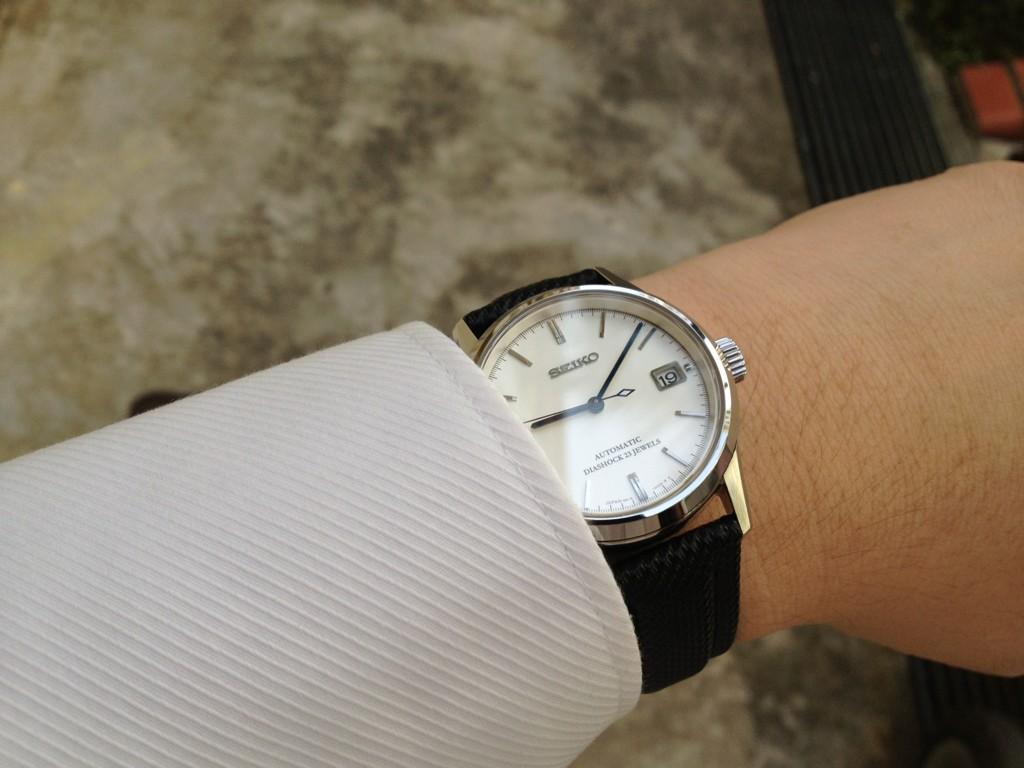 Blue Spark – Case diameter: 37mm, 40mm with crown, 44mm from lug to lug
Cocktail – Case diameter: 40mm, 43mm with crown, 47mm from lug to lug
In summary, I'm very pleased with this piece, the next perfect dress watch for me.